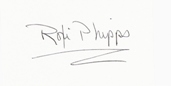 Never thought you'd be the victim of forgery or fraud? Neither did I. Let me fight for you.

My father remarried shortly before his retirement to a lovely widow. After a 25 year marriage, he left everything to his wife for her lifetime use. She in turn promised to leave his estate to his two children and five grandchildren. My dad had Alzheimer's and could no longer remember how to write his name when his will was "signed". We loved our stepmother, wanted her to be comfortable, trusted her to do the right thing and didn't protest the will.

Within 3 months of his death, my stepmother became involved with her 86 year old neighbor, remarried and consequently rewrote her Will.

My brother lives out of town. I live out of state. My stepmother now has Alzheimer's. This has opened the door for her Godchild to take control of her life by obtaining the Power of Attorney over all of her affairs.

Her Godchild got a contract on the house and cleaned it out. She then called and said, "I packed a couple of boxes of your daddy's things." We found out the Godchild has total control of the assets and my stepmother's health decisions with no accountability to anyone. We can't even be added as emergency contacts, which became painfully obvious again during Hurricane Katrina.

My daughter was able to make the nine hour drive with me for the first time in 3 years since her move to Washington, D.C. My stepmother didn't know her precious granddaughter. My stepmother didn't know me. We kissed her goodbye while she slept.

WE AS AMERICANS ARE GOING THROUGH AN UNPRECEDENTED PERIOD OF WEALTH TRANSFER FROM ONE GENERATION OF PARENTS TO THE BABY BOOMER GENERATION THROUGH INHERITANCE. THIS IS ALSO THE FIRST GENERATION INVOLVING THE COMPLICATIONS OF STEP-FAMILIES IN WILLS AND ESTATES. MANY OF MY CASES ARE QUESTIONED WILLS.

I'm a CPA, and yet I lost most of my inheritance by not challenging my father's Will on a timely basis. Anyone can be a victim. This was a large part of my motivation to become a Forensic Document Examiner.

If you suspect forgery or fraud, please let me conduct an examination there's still time.

Update: My stepmother passed away, leaving everything to the Godchild. Her grandchildren were not even mentioned at her funeral. My stepmother's attorney, who drew up the will, was the Godchild's cousin. Her CPA was the Godchild's brother.